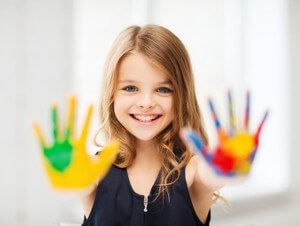 School signs are the perfect place to update students about concerts, football games, dances, standardized testing, and other events. They can also be a great place to make announcements about student achievements or a critical tool for tracking the score at sports events. Beyond these essentials, you can use school signs in a lot of fun ways, and you can encourage students to be creative along the way. Want to embrace your students' creativity when updating your school sign? Consider these ideas.
1. Inspiring Messages
Learning requires a lot of hard work and dedication, and inspiring messages can help to keep students motivated. However, adults may not always know what children or teens want to hear. Consider getting your students' perspective by asking them to submit inspiring quotes. Then, choose the best messages and display them on your school's sign throughout the year.
2. Punny Contest
Puns have been a big trend in church and school signs over the last few years. To get involved with this fun activity, ask students to submit their favorite puns, and publish the best ones on your sign. You might want to choose a winner in each subject. For instance, you could put up a science pun like "Don't Trust Atoms, They Make Up Everything" or "Have You Read Any Books About Anti-Gravity? They're Impossible to Put Down". Similarly, you could put English Literature puns such as "Why did Shakespeare write in pen? Because pencils confused him-2B or not 2B??" Your students will probably come up with even punnier ideas.
3. Who Can Make Best Montage?
If you have an indoor LED sign that hooks up to a video feed, consider having a montage contest. Most students have smartphones or tablets, and they can use these digital tools in a lot of creative ways. You might want to set a focus to the contest such as capture an average day at your school or shoot a montage of a student working toward a goal. Alternatively, you may just want to give students complete creative freedom. Then, you can show off the winner during a school assembly, at halftime of a basketball or volleyball game, or during parent-teacher conferences.
5. Dance Off
Take a note from professional athletic events and pipe live video of your students onto your indoor LED sign. To get the crowd involved, announce that you're having a dance off. Then, pan the crowd with your camera and capture footage of everyone having a blast at the game.
6. Event Ideas
As you know school signs are a great place to advertise events, and your students can help to plan events. Most schools have a traditional line-up of dances, sporting events, and plays, but that's just the beginning of the possibilities. Invite students to think of other fun events. Then, when you have a winner, announce that on your school sign. You might be surprised at the ideas your students present. To keep the submissions focused, you may want to announce a theme such as a student party, a fundraiser, a community outreach event, or something along those lines.
7. District Wide Challenges
Don't necessarily limit the above contests to the students in your school. Instead, consider holding a district-wide contest. For instance, if you love to play with puns, ask all the schools in your district display their best pun on Monday. Then, on Friday, announce a winner for the district. The prize could be a pizza party for that school, a no-uniform day if you wear uniforms, small trinkets for all the students, or a host of other fun prizes.
If you're in the market for a new school sign to help showcase the creativity of your students, contact us today. At Stewart Signs, we make changeable letter signs, light box signs, indoor and outdoor LED signs, monument signs, and other options. If you want to inform and inspire, our signs can help.