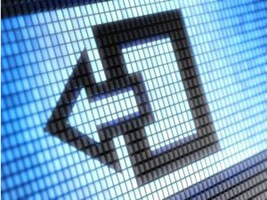 One can never be too prepared for frightening situations. In this day and age, we're afforded the ability to be constantly connected to situations and circumstances, no matter the time of day. Of course, social media has done amazing things in terms of allowing the masses to be notified of urgent incidents, but sometimes a smartphone simply can't do an important message justice like other forms of media can.
Outdoor digital signs play an imperative role in creating awareness across entire communities. Here's a look at a few key reasons this form of media makes a difference when devastating situations or emergency scenarios find their way onto the scene of everyday goings on: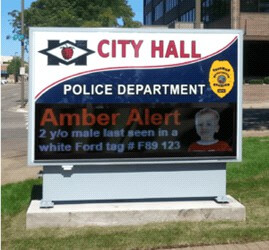 Fast Notification of Status During an Event
Fast notification is the key ingredient to the value digital signage messaging provides during an emergency event, such as a flood or storm warning. If you have a sign that's readily visible to many passersby, a well-worded, concise update can give instructions that could save lives.
What do people need to know about what's happening?
How can you relay the message without causing panic?
Where do people need to go and what do they need to do?
It's important to keep it short, simple, and unemotive. People are looking for instructions without panic-inducing elements.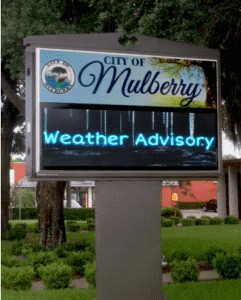 Remote Access to Communicate
Whether it's a weather-related emergency or something more severe, the last thing you want to do is run out to your sign to change the letters when you need to tell the public what's going on. At Stewart Signs, our outdoor LED signs come complete with remote access, allowing you to update your messages without setting foot outside. What's more, with SignCommand.com you don't even need to be on-premises to get the word out. This means you can keep people apprised of certain situations without putting yourself in harm's way.
District-Wide Messaging Pushed to Signs
The days of different schools living in distinctly different bubbles are long gone. Today's communication embraces technology in ways unlike ever before. Parents, teachers, and administrators from schools at all levels of each district now have the ability to have access to the same information at the same time. Technologically connected districts are now able to push important messages across all their outdoor signs simultaneously, giving the community up-to-the-minute updates when something important happens.
Community Notification if a School or Church is a Shelter for the Public
When an emergency strikes, people can panic. They may not know where to go or who to talk to, even if they've already been given this information by way of text, email, or phone calls. Digital signs can serve as a notification device, alerting community members that schools or churches are safe places in the event of emergencies. This means people don't have to rely on news or social media outlets (which they may not have access to, or which may not be delivering factual information); the proof is in your school or church sign.
Reminders of School Scheduling Situations
When it comes to keeping everyone on schedule, calendars can be a bit confusing for parents and teachers who are juggling a hundred things at once. When you throw in inclement weather, the difficulty is only compounded. Thanks to LED signs, schools can easily remind parents and students' caretakers about the goings on around campus. This up-to-the-minute updating capability is particularly helpful when administrators have to make decisions when bad weather is on the horizon.
School Funds Support Emergency Prep Plan Initiatives
Schools are required to have an emergency prep plan in place in order to receive  funds to support their signage initiatives. Schools should showcase their ability to handle real-life problems as they occur. If your school has put forth the efforts to qualify for prep-planning funding, chances are, you've done the legwork to provide as much safety to your community as possible. Be sure to include outdoor signs as a part of your plan to help get emergency messages to your area.
To help your community be prepared when an emergency strikes, it's important to have the right tools from the very beginning. With fifty years of the sign business under our belt, Stewart Signs is the country's go-to company for outdoor digital signs that can withstand everything from pep rallies to natural disasters. Stewart Signs supports Quick Message from Sign Command, allowing you to update your sign at a moment's notice from any desktop computer or mobile device.  Contact us today to learn more.