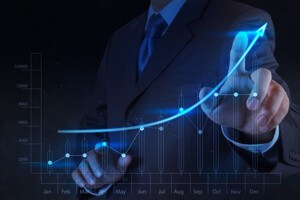 Businesses have always used signs to announce their presence to the world. Through time, they've carved signs out of stone, etched their names into wood, and painted ads on brickwork. As sign technology has expanded, businesses started using digital LED signs. Now, signs still announce a business's presence, but they also do a lot more. Here's a look at 10 of the biggest trends in digital signage.
1. Promotions
Consumers love value, and with that fact in mind, businesses use their signs to advertise special promotions in ways that encourage curious shoppers to come through the doors. That includes announcing special discount days, such as senior or veteran days, as well as sharing details about promotions, like buy-one-get-one-free, receive a free $10 gift card with a $50 purchase, and more. With a large sign, these messages can be seen from down the street, giving drivers plenty of time to notice the promotion, make a decision, turn into the parking lot, and come in the door. Additionally, many businesses use small digital signs inside their brick-and-mortar locations to alert customers about promotions. These signs can be large signs in the store entryway or small signs on end caps or hung above aisles.
2. Dining Specials
Restaurants, coffee shops, and cafes use their digital signs to announce specials such as daily meal specials, happy hour times, and new desserts. Outdoor signage is the perfect place to show potential customers these types of messages, but many restaurants also use digital signs inside their facilities. With digital signage, it's easy to flip between lunch and dinner menus with the tap of a button. Restaurants with large menus also set up their displays so they rotate between different parts of the menu or between the prices for different sizes. This arrangement allows eateries to display a larger menu than they could with a static sign, and it saves time compared to updating a changeable letter sign or a 'specials' chalkboard.
3. Social Media Integration
Quality marketing plans ensure that all of a business's marketing activities are aligned across multiple channels; in that vein, businesses often use their signs to promote their social media accounts. They let current and prospective customers know where to find them on social media. But they also take their activities in the other direction as well, and they share items from their social media feeds on their signs. For instance, if a happy customer posts a picture of themselves using the company's products in another country or in an innovative way, they can include the business's hashtag. Then, the business can flash that post on its digital sign. Consumers want to patronize brands that feel real and have an excited customer base. When businesses share this type of information on their signs, it reaches customers in an intimate and exciting way that really helps to boost sales and engagement.
4. Cloud-Based Software
To make a lot of the above activities possible, businesses pair their digital signs with cloud-based software. Then, they can simply access the portal on an internet-connected device. Whether they are in their office or on vacation on the other side of the world, they can easily change the message on their sign, schedule new messages to appear, or upload media to stream to the sign. If they have multiple signs at different locations or even within a single location, they can program messages for each sign separately and push out different messages to different areas.
5. Recruiting
Businesses need a quality team to run effectively, and when they're searching for help, they often let their signs take the lead. To that end, they post job ads on their signs or they let passersby know where they can find information about upcoming professional opportunities.
6. Branding
Regardless of what businesses decide to display, signs act as a powerful branding tool. Businesses brand themselves by the graphics and logos they choose to put on their signs, and they showcase their brands by the verbiage they use in their messages. Whether they are recruiting new employees or letting people know about a special promotion, they get to choose words and phrases that reflect the sensibility of their brand, which may be casual, intelligent, fun, witty, serious, or a host of other characteristics.
7. Advertising Vital Details
Sometimes, you just need to go back to basics, and businesses also do that with their signs. In particular, they alert the public about the essential details related to their company. For example, they post opening and closing times, share their website address, and let people know about special events.
8. Mobile Integration
Often, digital business signs have to compete with a much smaller screen - the cell phone. Rather than competing with customers' cell phones, many businesses are finding innovative ways to integrate their digital signage with them. On internal signs, they post QR codes that customers can scan with their phones to enroll in loyalty clubs, receive special offers, download maps to the facility, or access other information. Some businesses invest in digital signage that has beacon technology integrated into it, and they use proximity marketing to send customers special offers that match their shopping history or resonate with other aspects of their personality.
9. Segmentation
Segmentation is a must in marketing. A generation or so ago, nearly everyone watched the same TV shows and the entire community read the same newspaper. Now, however, people can choose media that is perfectly tailored to their tastes. They can listen to streaming services that hand-pick songs for them, they can choose from hundreds of channels on TV or billions of videos on YouTube, and they can make similar personal choices on other media platforms.
To ensure they are spending their marketing dollars efficiently, businesses have to narrow in on a target market and segment their efforts. Surprisingly, they aren't just doing that with traditional and digital media buys. They are also embracing segmentation with their digital signage. Often, that involves displaying different messages at different times. For instance, a business might display one promotion when kids are walking by on their way home from school, but they might opt to display a different special when the evening commuters are passing by. Similarly, they may post different messages on signs related to different locations.
10. Dynamic Content
Consumers are constantly bombarded with marketing on their phones and in reality. In this hectic environment, some marketing can feel like a nuisance, and businesses have to work hard to ensure that they stand out without being a burden on consumers' time or energy. Dynamic content can be essential to treading this line effectively.
Essentially, this concept refers to content that has been personalized to reach consumers more effectively. As businesses collect data from their shoppers' phones, they assess who is in the store and change the messages on their signage in response to that demographic. Then, when customers look at the signs, they see a message that has been tailored to be meaningful to them, and as a result, they become more likely to take a specific action.
Your business needs to move to the next level. You need to get your message to your consumers in unique and creative ways, and signage can help you achieve that. At Stewart Signs, we specialize in school signs, municipal signs, civic signs, and business signs. Contact us today for a custom quote and get your message to the world.