Wind load ratings determine how a sign is built in order for them to withstand pressure on the sign's surface generated by high winds. This intense pressure, or wind load, can cause catastrophe if the sign does not meet proper wind load standards. We engineer every sign to withstand hurricane force winds of 120 MPH or more. While you may not live in a hurricane-prone area, investing in structural integrity is always wise.
Our unitized cabinets are constructed of heavy-gauge aluminum extrusions. With welded-reinforced mitered corners, each cabinet is a masterpiece in design and durability. Our cabinets resist damage and retain their shape. Our freestanding signs are manufactured using a carbon steel leg support structure which provides superior performance under high wind conditions as compared to other materials such as aluminum. Time after time, our signs have proven that they will stand the test of time and have survived tornadoes, hurricanes and flooding. Below are just a few examples of signs that have survived.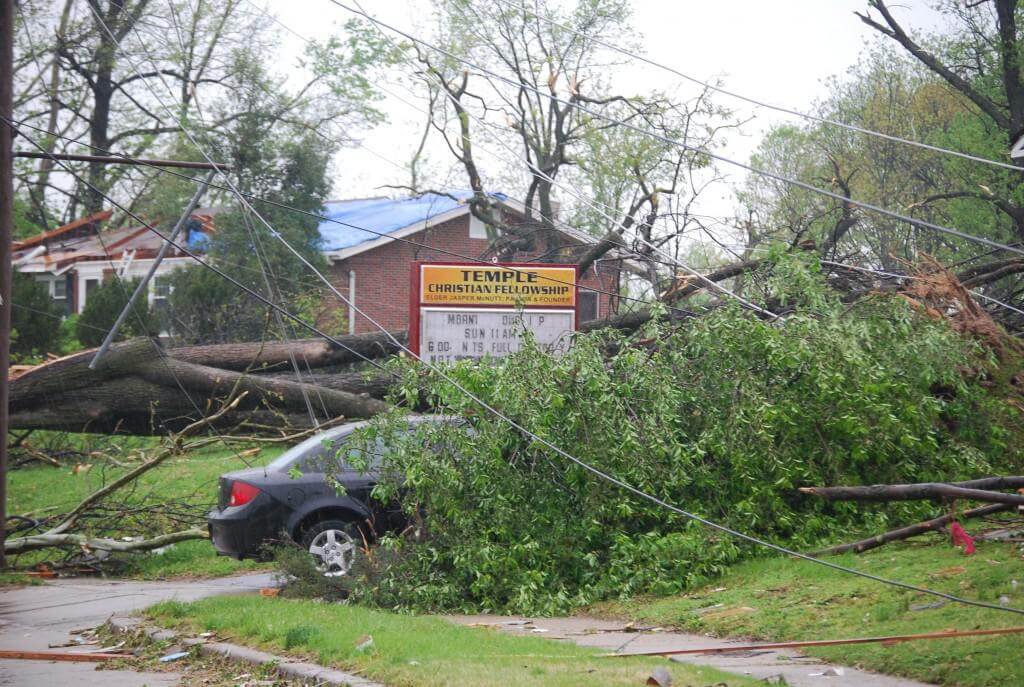 F2 Tornado in St. Louis, MO
In April 2011, a tornado struck the small town of Bridgeton, Missouri. Its path devastated over 750 homes and local businesses. This EF4 tornado was the worst storm to hit St. Louis County since 1967. Not only were homes and businesses destroyed, but the local airport also took a direct hit from the storm and was forced to close for 2 days. With winds ranging from 166 – 200 mph, the townspeople were the only ones to fare well, with no deaths or serious injuries. The building of Temple Christian Fellowship Church suffered severe damage, but its message was not deterred. Its sign was still standing with only a few letters out of place.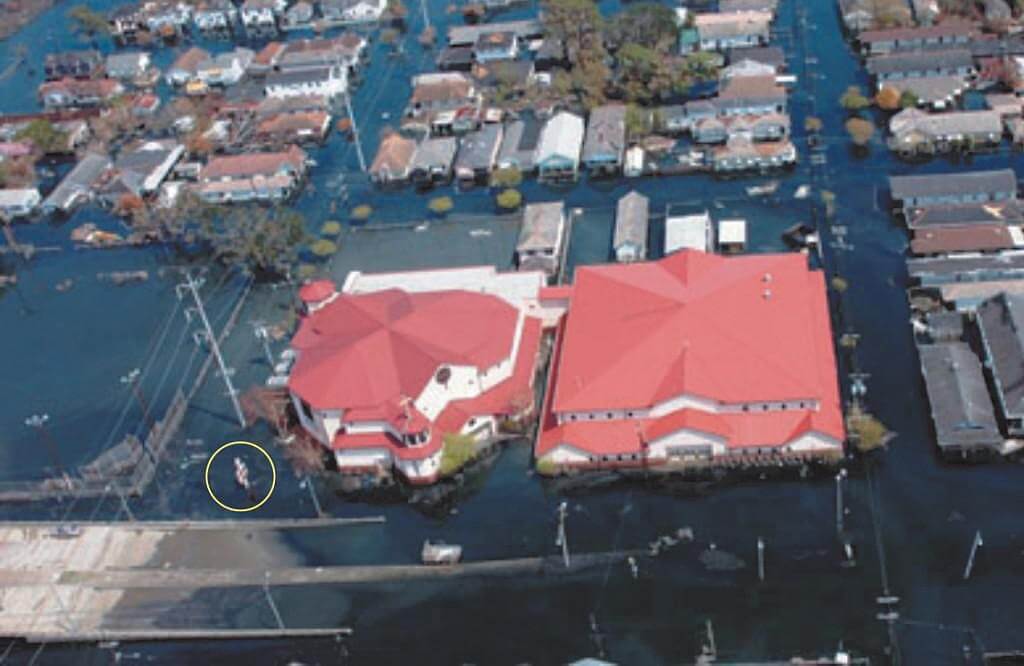 Hurricane in New Orleans, LA
"I thought that sign was a goner. I will never forget Deacon Charles calling my cell to tell me that the sign came right up! Pre-Katrina service times displayed across the LED as if the tragedy didn't even happen! That sign survived 125-mph winds and spent three weeks in water!" – Pastor Fred Luter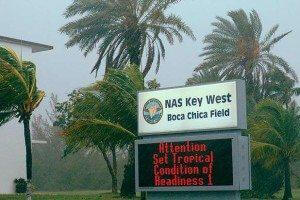 Tropical Storm in Key West, FL
Our LED sign alerts those on base during Tropical Storm Fay, Monday, August 15, 2008 at Naval Air Station Key West, Florida. Fay passed directly over Key West, causing localized flooding and wind damage. The sign weathered the storm with ease.