As we all learn in life, you get what you pay for. When you invest in a quality product for your organization, the value it provides in both durability and peace of mind shouldn't be underestimated. With relation to investing in a sign, you may have some concerns.
For example, if you are worried about the cost of the sign's maintenance, look for a company with a proven track record. They should have signs with lifespans of 15-20 years – or more. Longevity of the company is also important. If a company is still new, they may not have the ability to back up the warranty they are offering you. Hand in hand, there is also something to be said of experience.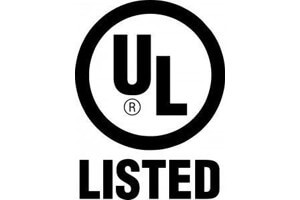 If it's durability you are worried about, ask if the sign parts that are exposed to the elements are powder coated to prevent rusting or wear, and allow for easy clean up – your facilities team will thank you! You should also ask for a list of signs in your area that you can go to and physically inspect. Another sign of durability – make sure the product is UL Listed so that you know that they are built according to the highest electrical standards out there.
Perhaps you've seen sign identification areas that get cloudy over time. To avoid this unsightly issue, make sure the company uses quality materials. A high level of polycarbonate, such as TUFFAK with a UV protection rating and a matte finish is important. The first will keep your identification area from becoming cloudy, the second will make sure glare doesn't get in the way. Eliminating the need for frequent replacement of the face means increased life for your sign. In fact, a material of that quality should be warranted against breakage for the life of the sign.
And perhaps the most important part of all – customer service. This after-the-sale care plays a big part in your experience as a customer. Make sure it's U.S.-based and free – as in you don't need to pay to talk to someone about your sign.