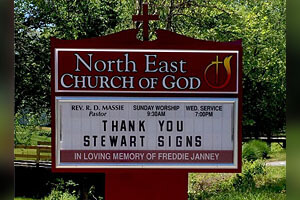 Losing a loved one never easy. The feeling of grief can be overwhelming and at times, leave us feeling rather powerless. But by honoring the life they lived, we can ease the pain and begin to heal. Trying to find the best way to do this can take days, weeks, and even months. There are a variety of ways that you can do this. Here are some ideas.
Planting A Garden or Tree
Many families memorialize their loved ones by planting gardens, flowers, and trees. Get together a group of people who were closest to your loved one and decide which plants are most meaningful. These plants can be a favorite vegetable, fruit, flower, tree, or even color. There are many ways you can go about planning your memorial garden. The most important thing to keep in mind is to place the garden in a special place where you can go to remember your loved one.
Start New Traditions
Starting a new tradition can be a great way to remember someone who is no longer with us. Find something special that your loved one enjoyed. This could be a favorite meal, dessert, color, TV show, movie, etc. Then on their birthday or another special day, make eating their favorite meal, wearing their favorite color, or watching their favorite movie your new tradition.
Volunteer
Is there a local nonprofit that your loved one was heavily involved in? Volunteer in their honor. Studies have shown that volunteering can benefit your mental and physical health. From lowering stress levels to boosting yourself confidence. Not only will volunteering keep your body and mind active, but you're also honoring your loved one by giving back in a meaningful way.
Tribute Donations
Tribute donations are a way to honor someone who is important to you by giving back to your local community or nonprofit organizations. Though these donations are often monetary, they can also be an item such as a car, appliance, and even outdoor signage. Over the years, we have been privileged to work with customers who want to honor their loved one through an outdoor sign donation. We can help you ensure that their memory lives on by installing a bronze memorial plaque engraved with their name directly onto the sign. What better way to give back than providing an organization with an item that will continue to help them prosper?
Here are just a few stories from our customers who chose Stewart Signs to help them on their journey.