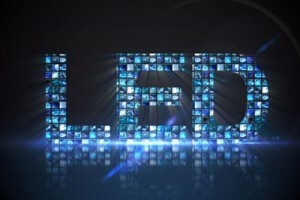 Video walls are becoming more popular by the day. While they used to appear almost exclusively in government control rooms, behind news desks on national channels, or in other elite environments, video walls are now frequently used by churches, schools, nonprofit organizations, and any other type of business.
In fact, research indicates that the video wall market is growing by over 35% every year, and by 2025, the global LED video wall market is likely to be worth $73.51 billion. Large markets mean lots of companies are competing for your business; so, just how do you select the right video wall vendor for your organization? For best results, you should look for the following elements when choosing a company.
Sign Consultant
Ideally, the vendor you select should assign a sign consultant to you at the beginning of the process. This person acts as the primary point of contact between you and the video wall vendor. They answer your questions and guide you through the buying process. If a company doesn't provide you with a dedicated consultant, you may end up calling in multiple times, having to repeat yourself, and feeling like you're starting from scratch every time you reach out to the sign company.
Customization Options
Video walls come in a wide variety of configurations, and to ensure you get the right wall for your needs, you should select an LED video wall company that offers custom video walls. If a company only offers a one-size-fits-all option, you may have to forgo some of your preferences.
Willingness to Answer Questions
As you customize your LED video wall, you have to make choices related to the pixel pitch, design configuration, brightness, image definition, and several other features. Ultimately, the right choices vary significantly depending on your objectives for your video wall. To ensure you get specs that meet your needs, you need to talk extensively with the company's rep about how you want to use the video wall.
To ensure you get the right outcome, you should work with a video wall vendor that is willing to answer your questions. In a lot of cases, you may not even know which questions to ask, and to help you out, your rep should talk with you about the content you plan to display on the wall, they should look at where you want to place the wall, and they should guide you toward the right answers, while helping you understand what you need.
Commercial-Grade Signage
In addition to thinking of the customer service offered by potential vendors, you also need to examine the type of equipment they sell. You need commercial-grade equipment for a quality video wall. If you select a company that focuses on consumer-grade screens, hardware, or software, you likely won't be able to meet your organization's needs, and you will end up sacrificing some functionality and durability.
Mounting Systems and Installation
When choosing a vendor, you want to ensure that they can provide the tools and the labor to set up your video wall. While comparing different vendors, you may want to ask if the company offers mounting systems and if they send out a team of people to install the video wall for you.
Support
Once the video wall is installed, you deserve quality support. To that end, look for a vendor that offers warranties on their walls. Also, ask about their maintenance and tech support options, and if possible, review their supplier end-of-life (EOL) and end-of-service (EOS) policies to make sure they work for you.
Quality Reviews and Customer Testimonials
Once you've established that a video wall vendor offers the type of products, support, and customer service you want, you should spend some time researching how the company's previous clients feel about its services. You can check reviews online, but you should also look for videos of customer testimonials where they review their interactions with the video wall company.
At Stewart Signs, we have been leading the signage industry for over five decades. We specialize in providing signs and LED video walls to churches, schools, civic organizations, municipalities, and a variety of other groups and businesses. Ready for unparalleled customer service, a guided buying experience, top-notch products, and more? Then, contact us today. We look forward to helping you find the best video wall for your needs.