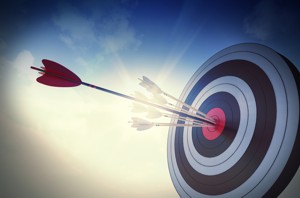 By 2019, there will be more Millennials in the United States than Baby Boomers. Ranging from about age 22 to 37, Millennials are the most diverse generation in the country, they make up over a third of the work force, and nearly half of them are parents. Digital signage can help you reach this generation and their families in a number of ways.
Appeals to Digital Natives
Millennials are digital natives. They have been around technology for the majority of their lives. They are quick to adopt new technology, and they want to see the businesses and organizations they support, do the same. When you use digital signage, you appeal to this love or expectation for technology, and you make your organization look hip and modern.
Integrates with Online Marketing
As digital natives, Millennials don't tend to see the world as online or offline. Instead, they embrace both of those categories at once. They enjoy the visceral experience of flipping through a paper catalog, but then, they complete the order process online. They like to go to brick-and-mortar stores to try on clothes, but they crowdsource their decision by checking in with friends on an app or they pull out their phone to look for better prices. Digital signs can mirror this pattern and exist in both worlds at once. You can use your sign to direct people to an online survey, to your website, or to your social media accounts. If you have an app, you can combine push notifications and geofencing techniques to enhance the power of your signage.
Push notifications are little pop ups or alerts that you send to people's phones when they have your app, and geofencing notifications only go out to people when they're in a certain geographical area. You can set up your system so that app users receive a reminder of what's happening at your church, school, or business when they're in the area. You can get playful by putting a joke or a riddle on your sign, and then send the answer as a push notification.
Interactive
If you have an LED sign, your sign can showcase live feed. You can set it up so that social media posts with a certain hashtag appear on your sign. If you're having an event, you can let people take video of the event to broadcast on the sign in real time.
Say you're trying to attract new members to your church and you want to get prospects excited about the volunteer work that you're doing in the community. In that situation, you may want to have your volunteers actively broadcasting their activities (working in a soup kitchen, building a home, going on missions, volunteering with students, etc.) to your sign so that people see those clips as they drive or walk by. Alternatively, you may want to broadcast videos from your church service, plays from the basketball game at your school, or countless other activities and events.
Reflects Their Interests
By and large, Millennials seem to really like things that reflect their interests. When they're watching videos, streaming music, or shopping online, they get instant recommendations based on their interests and previous habits. Although those items are selected by an algorithm, they feel special and personalized, as if they have been handpicked for the recipient.
You can take a similar tactic with your digital signage. For instance, you can change the messages throughout the day based on the traffic coming past. If you know that young Millennial parents are likely to be driving by to pick up their kids from school, you may want to broadcast a supportive message. In the evening when shift workers are coming home and driving past your sign, you may want to offer them a different message.
You can also personalize your sign in other ways. You can use it to wish happy birthday to Millennials who are part of your organization. Or, offer congratulations for special accomplishments such as graduating from college, having a baby, getting married, etc.
With digital signage, you can get your message into the community in eye catching and compelling ways. You can embrace strategies to reach Millennials, but you can also tailor your messages to appeal to Baby Boomers, Generation X, or even the young Generation Z. Whether you go for a straightforward message, a clever pun, or high-tech interactive digital feed, you get the opportunity to let the world know a little bit about your organization, and that may just pique their interest enough so that they stop by, visit your website, or call to learn more.
If you're ready to see the impact quality digital signage can have on your organization, contact us at Stewart Signs today.