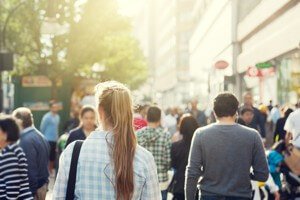 Digital signage can benefit cities and towns in numerous ways, and this applies to both big cities and small towns. Wondering why your community needs digital signs? Check out the following reasons.
1. To Generate Revenue
When a town or city buys an outdoor LED sign, they don't just have to use the sign for messages related to their local government. Instead, they can use the sign as a revenue generation tool. They can sell ad space to local businesses or even to national brands.
2. To Make Advertising More Affordable
In a lot of cases, advertising on digital signs can be more affordable than advertising in newspapers or on local radio stations. To entice businesses to advertise on their digital signs, town or city boards should analyze the traffic passing the sign. Then, they should estimate how many thousands of people can see an ad, and they should set their rates to that they are competitive with the same number of estimated viewers or listeners from the newspaper or radio stations.
3. To Rotate Messages and Increase Engagement
Since outdoor LED signs are not static, they give the city the opportunity to cycle through multiple messages. This set-up increases the revenue the sign owner can generate, but at the same time, it also helps the business owners. When the messages are constantly changing, passersby are more likely to continue noticing the new messages on the sign. Digital signs can shift between messages from different companies, and they can also showcase different creatives from the same company. By extension, companies that buy space on digital billboards can connect with prospective customers on multiple levels.
4. To Promote Local Events
Cities and towns can also use digital signage to promote their own events. If the town or chamber of commerce is hosting a health fair, arts in the park, or countless other special events, it can let the world know through its digital signage. By increasing marketing, the town potentially increases the number of people who attend the event as well as the number of exhibitors that want to get involved, and that makes these events more successful.
5. To Share Information on Town Amenities
Do people know what your city or town offers? Have you built a new park? Opened the municipal pool or skating rink for the season? If so, you can share information on those amenities with your digital sign.
6. To Increase Community Pride
When people know what's happening in the community, they develop a greater sense of pride for their town or community. Often, a sense of responsibility accompanies pride. When residents feel local pride, they tend to reduce littering, they volunteer more, they invite friends and family to visit, and they talk about their community in the world. Together, all of those elements help to improve the community in compelling ways.
7. To Convince People to Check Out the Town
Digital signs can be in the center of a city, outside of town hall, in multiple other places throughout the city itself, and outside of towns. For small towns, this strategy can be very effective. Install a digital sign on one of the big roads that pass near the town. Then, advertise local businesses, share information about events, and promote amenities in the community. Drivers are encouraged to stop and explore your town, helping to generate revenue for local businesses.
8. To Post Emergency Updates
In emergencies, people need to stick together, and communication is key. Digital signs can increase exposure for emergency updates, while helping to ensure that everyone is on the same page. You can share details on road closures due to accidents, fire bans, Amber Alerts, and any other emergencies that are happening in your area.
9. To Help with Live Wayfaring
Digital signs should be located in areas where people can interact with them directly. In particular, digital signs can be perfect for live wayfaring. You can place these signs in front of large parks or next to busy commercial areas. Then, people can see where they are and look at a map of the area. Depending on the technology housed in the sign, people can also download maps onto their phones, highlight the paths they want to take for clearer directions, or look at 3D representations of the area so they can visualize where they want to go.
As you can see digital signs can play a very important role in towns and cities. Ready to learn more about which type of sign is best for your community? Then, contact us today at Stewart Signs. We specialize in signs for school, churches, civic organizations, and municipalities, and we look forward to talking about your needs and pointing you toward the best digital signs to meet your needs.