Receive FREE expert advice regarding your sign needs!
Size and height
Placement
Function
& Pricing
... are all very important factors in deciding what sign will best serve your needs. Get started by filling out the form below!
Our friendly and knowledgeable sign experts are ready to assist you. If you already have a Stewart sign and wish to contact us about support, please use our Customer Support form.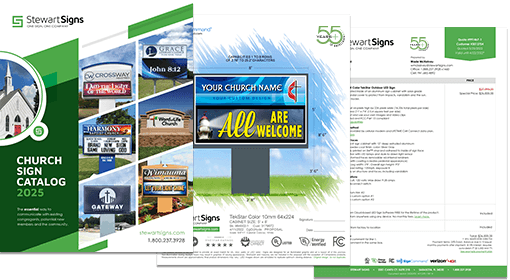 Receive a catalog, pricing information and a
FREE artist rendering of a sign designed for your needs!