Receive FREE expert advice regarding your sign needs!
Size and height
Placement
Function
& Pricing
... are all very important factors in deciding what sign will best serve your needs. Get started by filling out this form!
Our friendly and knowledgeable sign experts are ready to assist you. If you already have a Stewart sign and wish to contact us about support, please use our Customer Support form.

Bradford Baptist Church now has a new way to reach out to our community to let them know that we care and to invite them in for worship and fellowship.
Scott Roberts
United Baptist Church Of Bradford • Bradford, ME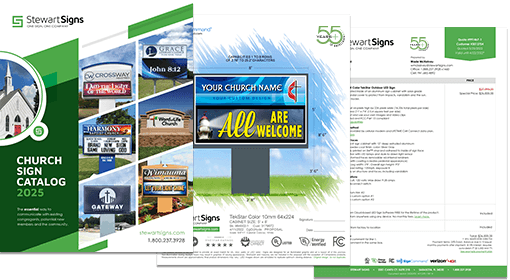 Receive our 2021 catalog, pricing information and a
FREE artist rendering of a sign designed for your needs!
Stewart Signs is committed to your privacy, and doesn't share your contact information with third-parties. You may unsubscribe from these communications at any time. See our website Privacy Policy.