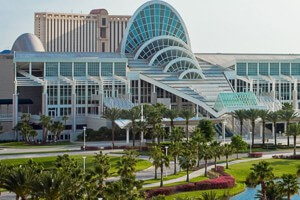 We're excited to announce that Stewart Signs will be hosting a booth at the 120th annual Veterans of Foreign Wars (VFW) National Convention, July 20 to 24, 2019 in Orlando, Florida.
For 120 years, VFW and Auxiliary delegates have gathered at this annual event. Representing over 1,600,000 members from the larger organization, the attendees at this convention work to identify key priorities for the group, and they talk about encouraging Congress to pass laws that help the nation's veterans, current service members, and the families of both. They also elect new leaders and recognize current leaders for their support and accomplishments.
We're excited to meet you at this event and talk about how the right signage can help improve the visibility of your local VFW organization. We look forward to hearing about your goals and letting you know how our signs can help. Come and find us at booth #549. We will have one of our high-quality signs on display so you can see it in action, and we also have a 90-day convention special show for 10% off any sign.
Stewart Signs has been a leader in the signage industry for over 50 years. We focus specifically on signage for civic organizations, churches, schools, municipalities, and a variety of other nonprofit organizations. As a result, we understand the unique challenges faced by these organizations.
If you can't attend this upcoming event, feel free to find out more about the value of quality signage here. Or learn more by checking out the following posts and resources:
How to Choose the Right Size for Your Civic Sign
Top 10 Trends in Civic Signs
No Budget for an LED Sign? You Can Still Get Great Signage